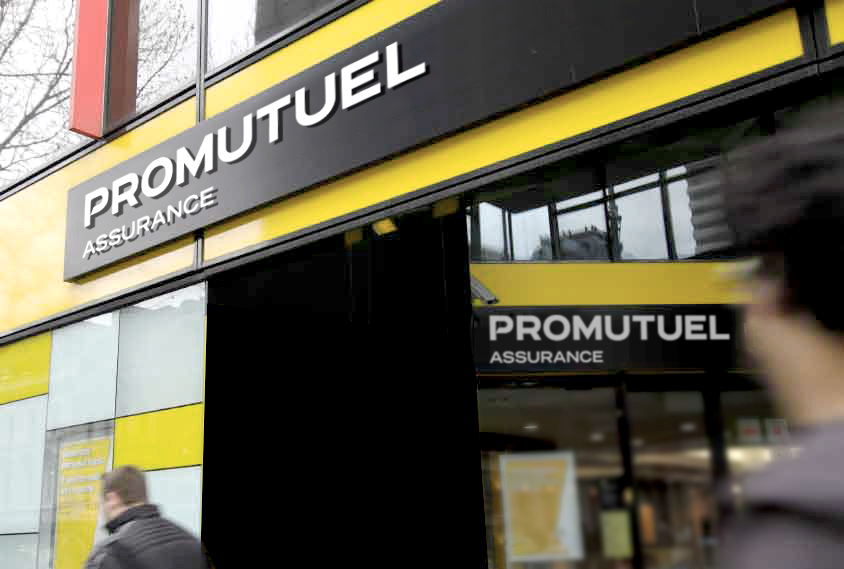 Since its foundation in 1852, Promutuel Insurance has specialized in damage insurance. With its solid network of 17 mutual associations throughout the entire province, over 100 service outlets, and 755 million dollars in revenue, it is a major player in the Quebec insurance world.
Find out more at Promutuel Insurance
Measuring for Customer Experience Optimization
In order to optimize customer experience, Promutuel Insurance decided to measure customers' likelihood of recommendation. But first, it needed to find a customer experience platform that met its specific needs.
Isabelle Lapointe, marketing and customer experience manager, set out to find the right service provider. There were many possibilities, but only one made the cut!
" We saw the customer experience platform as a commitment to engaging with customers. It needed to contribute to establishing a customer experience culture. "
SOMTAB: a Custom-Made Solution for Promutuel Insurance's Needs
After seeing what SOMTAB could do, Isabelle and her team were thoroughly impressed: it was the only solution that was fully customizable and tailor-made. Its agility meant that it could be developed to perfectly fit Promutuel Insurance's complex business model.
" We have 18 independently managed regional mutuals. SOMTAB had no problem adapting to each one's unique reality. Of course, we aim for a certain level of uniformity, but we keep flexible as needed. Looking back, I can say that it would have been pretty difficult for us to work with an environment other than SOMTAB. The competition offered more or less generic solutions that were much less flexible. "
Other features that made SOMTAB stand out were the look and clarity of its dashboard, its simple, user-friendly format and the SOM team's expertise and knowledge of customer experience.
" SOM's team didn't talk up its level of expertise in strategic support, but we saw quickly enough that that's what they are: customer experience experts! "
Phased-in Implementation… Something to Celebrate!
Once the platform settings were customized and configured to meet the organization's needs, the tool was installed in all 17 mutuals. It was gradually rolled out according to Promutuel Insurance's schedule.
" The phased-in implementation suggested by SOM was a great strategy! The experience has been incorporated into our organization's best practices. "
" I thought it was going to be a lot of work and that it would be complicated to customize the platform, but thanks to SOM's expertise, it was easy, and actually quite enjoyable, to design a platform that really met our needs. "
Each time SOMTAB was rolled out at a mutual, there was a full-on celebration, complete with promotional items, videos, balloons, coffee breaks, sketches and more. The goal of these activities and extras was to celebrate customer experience culture.
" SOMTAB was the driving force behind the process: all of the mutuals were eagerly awaiting its implementation. "
Engagement Across the Board
The cultural shift resulted in a more engaged workforce. Each mutual produces weekly - sometimes even daily - reports that let them know more about customer needs. Never before has customer experience been such a hot topic at Promutuel.
" We didn't expect employees to be so receptive. Now we hear people talking about customer experience practically every day and in every department. "
SOMTAB, an Indispensable Tool for Improving Customer Experience
One of the platform's most appreciated features is the SOMTAB follow-up tool, which managers can use to contact an unsatisfied customer, take corrective action and record that useful information. This lets businesses make real and meaningful changes.
Teamwork: Above and Beyond the Client-Supplier Relationship
Over time, the relationship between Promutuel Insurance and SOM has developed, bringing the two businesses closer together. SOM's in-depth knowledge of Promutuel's reality, its commitment to quickly resolving any bugs and its help developing a unique single sign-on (SSO) solution all contributed to establishing a strong bond of trust.
" We don't have a big team working on customer experience, so in some ways, SOM has become our specialist in this area. Our relationship goes beyond a client-supplier relationship; it is a true partnership. "