State-of-the-Art Facilities in Montreal and Quebec
Is your beige meeting room killing your creativity? Are you looking for a room for your focus groups or meetings? Look no further, we have the one you need!
Focus group facilities
We offer two state-of-the-art focus group rooms in Montreal and Quebec City. Audiovisual material, facilities for the moderator and observers, and recording system are just a few of the things that will be on hand for your focus group sessions.
Hungry? We also offer snacks and meals, provided by a caterer, to satisfy your taste buds and help participants stay focused during the event.
Do not hesitate to ask one of our moderators to take charge of your discussion group. They, along with our customer service staff, will help you make your experience a success.
Facilities tailored to your needs
Audio and video recordings available immediately after the session
Integrated VGA and HDMI connection to broadcast your content
Live in-house streaming that allows you to remotely attend the session
FocusVision live streaming technology available
60-inch HDTV
High Speed Wi-Fi Internet Access
---
A comfortable environment
Renovated, up-to-date facilities that comfortably accommodate up to 12 participants and 15 observers
Living room style layout available
One-way mirror allowing you to observe participants in complete confidentiality
Functional kitchen at your disposal
A wide variety of menus provided by the best caterers
---
Full-service marketing research services
Participant recruitment
On-site rescreening
Focus group moderation
Full or partial transcripts by a note taker
French-English simultaneous translation (other languages available on demand)
Analysis and report delivered 1 to 2 weeks after the session
Discover our facilities before booking
Enjoy a virtual tour of our Montreal and Quebec facilities or contact our coordinator to schedule an on-site visit.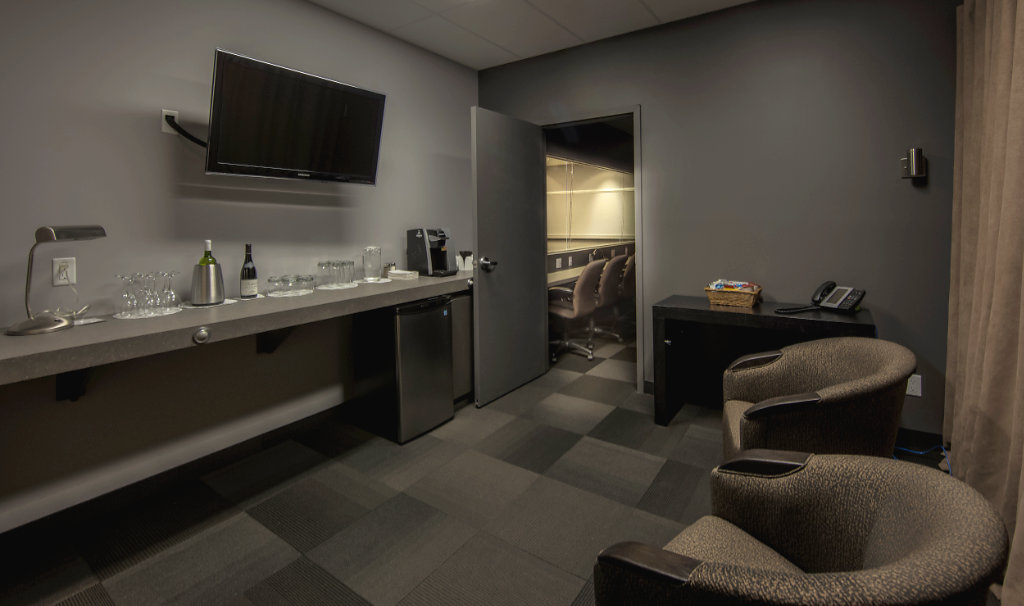 1180 Drummond Street
office 620
Montreal (Quebec), H3G 2S1
Located in the heart of downtown Montreal
Near Peel and Bonaventure subway stations
Paid parking nearby
Minutes away from several hotels and restaurants
3340 rue de la Pérade
4th floor
Quebec (Quebec) G1X 2L7
Located in the Sainte-Foy area, a central and strategic location
Free parking behind the building
Minutes away from several hotels and restaurants
To book or get more information