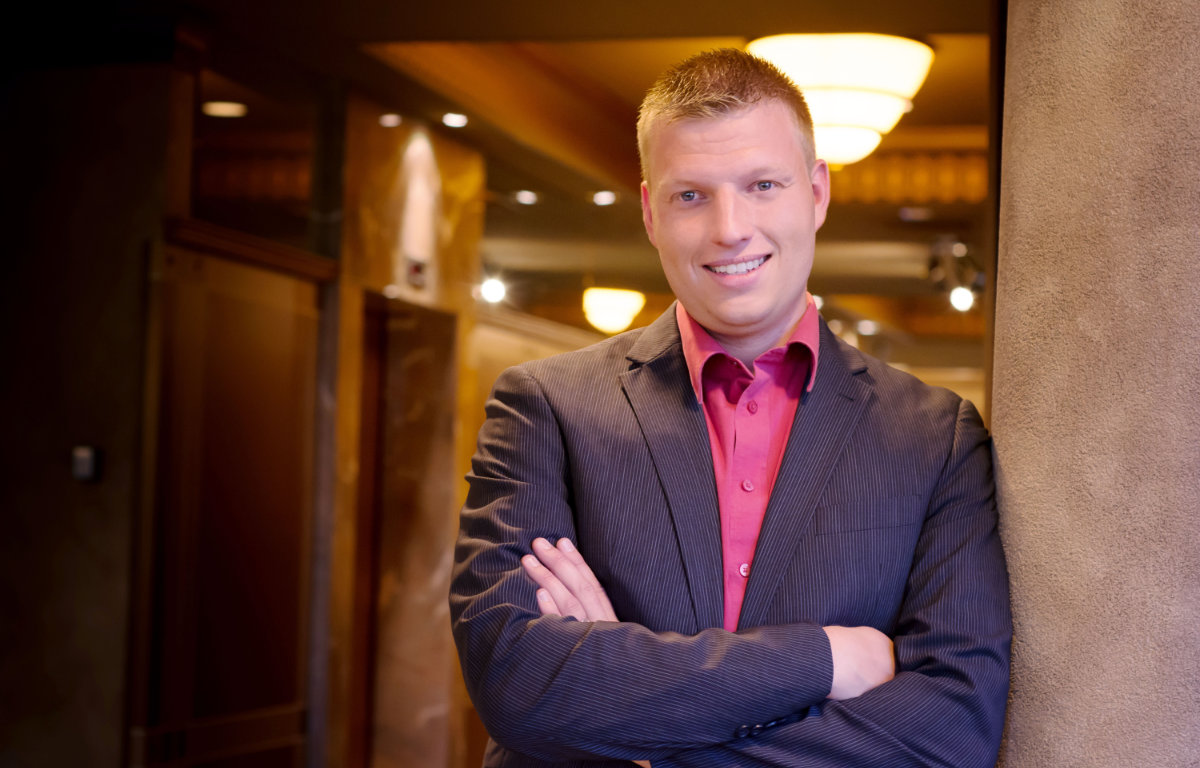 Measuring Customer Experience in a Growth Context
VotreConseiller.net is a growing company: it went from one advisor (its president and founder, Ian Sénéchal) to six representatives in very little time. When this happened, Sénéchal felt like he was losing touch with the customer experience. That's when the continuous monitoring of customer satisfaction became necessary.
The bigger my team got, the less I felt like I had control over our service quality – I couldn't remember every client's name like I could before!
SOMtab, the Customer Experience Management Software of Choice
From the very start, Sénéchal was impressed by the straightforwardness of the steps and the SOMtab dashboard. Some of the advantages that convinced him include the efficient monitoring of customer satisfaction that doesn't overload staff and the simple approach to measuring customer satisfaction.
With a simple three-question survey, I knew that it would be easy for my clients to fill out and that I wouldn't be bothering them!
An Easy Method to Measure Customer Experience
With SOMtab, each contact with a customer is subject to a survey, unless the client has already been surveyed in the past 6 months (this is controlled by an automatic setting integrated into the software). With the help of a form, an administrative assistant enters the required information for the satisfaction survey. As soon as the assistant clicks "send," the process gets underway: the client receives an invite email and can choose whether or not to respond to the survey.>
So far, VotreConseiller.net has had excellent customer participation rates. Survey results appear automatically in a personalized dashboard that show overall aggregate data as well individual data for each financial advisor.
A Way to Set Yourself Apart from Competitors
The high business standards at VotreConseiller.net require financial advisors to meet with their clients every 12 to 18 months. Already, this is not a widespread practice in an industry where such an approach is not entirely necessary to keep clients. In this context, a real interest in customer satisfaction and experience is revolutionary.
This is truly important for clients. Our new clients often tell us that they hadn't seen their former advisor since signing their documents!
A Management Tool for Small and Medium-sized Businesses
The company executive reviews the data produced by SOMtab every day. The results are analyzed more in depth on a monthly basis and regularly circulated among staff, thus serving as a source of employee engagement. The results motivate advisors, whose earnings are partially based on their individual annual results.
I've made checking the dashboard on my phone a part of my morning routine, so that I'm up-to-date on our latest customer experience results.
A Strategy to Improve Work Methods
Continuous monitoring of customer satisfaction has allowed VotreConseiller.net to fine-tune its service delivery and, particularly, to optimize advisors' meetings and schedules.
Client comments don't just help us identify areas where improvement could be made, sometimes they even inspire us.
A Solution to Optimize the Client-Advisor Match
The information gathered on service delivery gave Sénéchal a better idea of who his clients were, but it also helped him get to know his staff on a deeper level. The result: better matches between clients' needs and advisors' strengths.
Now I know how to connect my clients with the advisor that is right for them, based on the advisor's profile; it's a win-win situation!